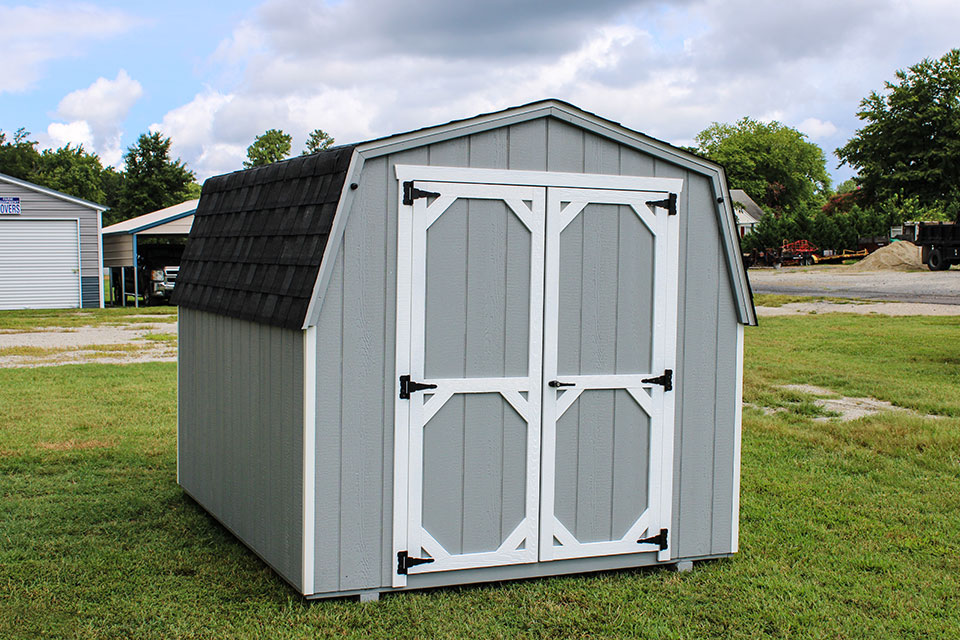 The Minibarn shed is a popular style for storing lawn and garden equipment. It offers the lowest price for square foot of floor space.


The Classic Minibarn sizes range from 6′ x 6′ up to a 12′ x 20′ and comes in both wood and vinyl. The Classic minibarn style comes with a doublewide door and one window.

The Economy Minibarn is only available in wood and comes in sizes ranging from 6′ x 8′ to 10′ x 24′ with 24″ on center walls and roof. The Economy Minibarn also comes with one double door.
Design Your Mini Barn See Our Inventory