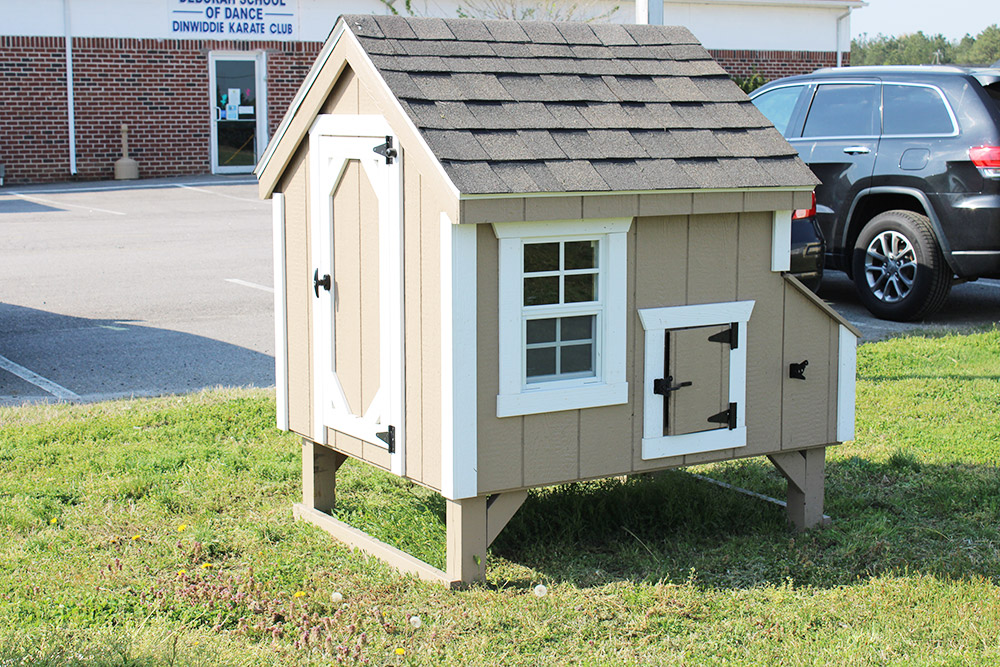 You have the chickens: We have the Coops.
Our chicken coops come in an A-frame and Quaker style that can be combined with a run for added protection. Sizes range from 3'x4′ up to a 12'x24′ Chicken House. Several upgrades are available, to include easy clean out trays and tractors.
Please call or email the store for additional pricing.
Call us at (804) 894-8095 See Our Inventory