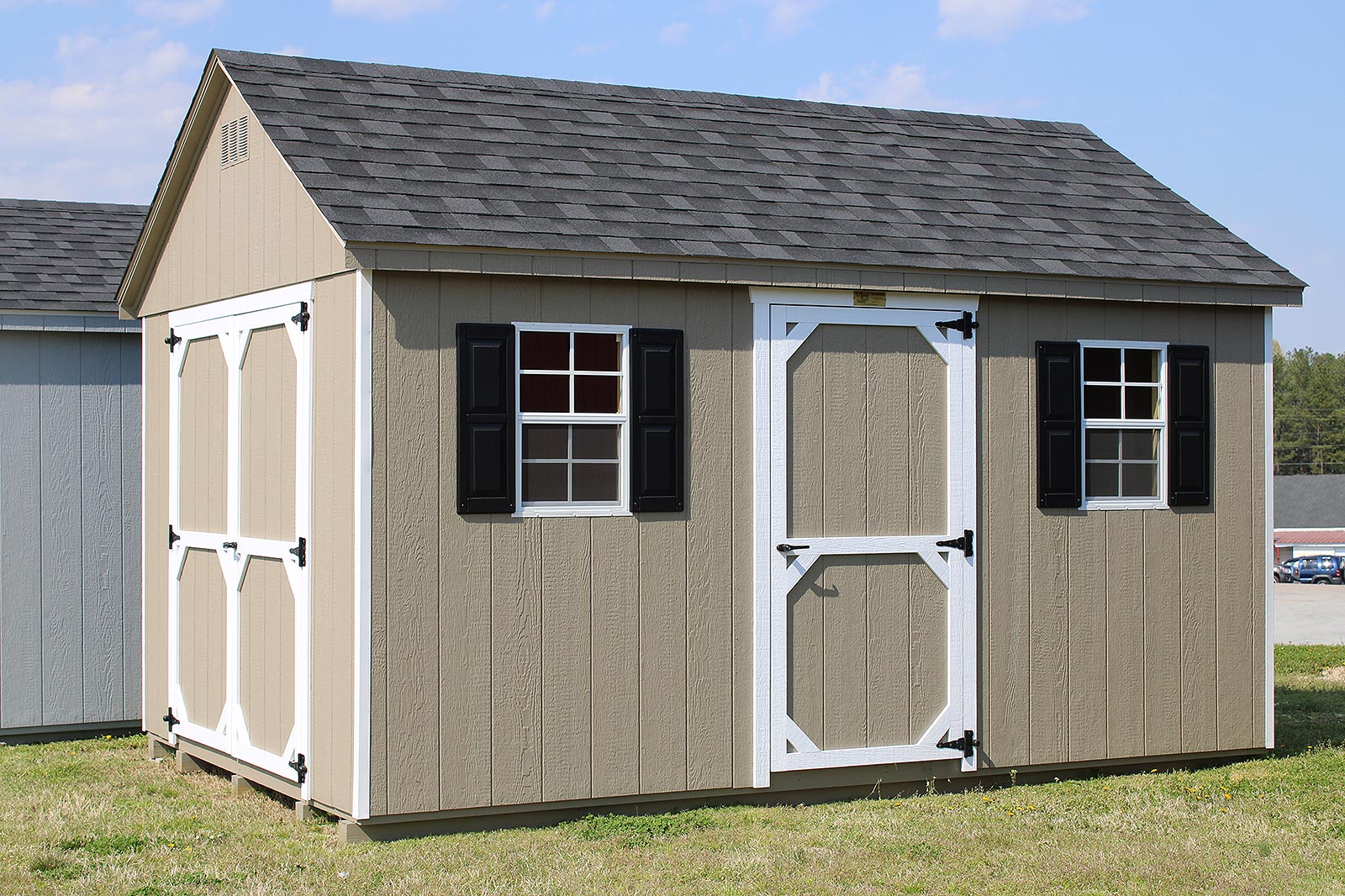 The Cape Cod style shed brings an element of sophistication and craftsman design matched with function. The Cape Cod style shed is popular in many new neighborhoods that have home associations with strict architectural requirements. The 76″ walls and 7/12″ roof pitch makes the Cape Cod style optimal for adding dormer windows and lofts for added storage. Similar to the A-Frame, the Cape Cod is available in both wood and vinyl with sizes ranging from 6′ x 8′ to 12′ x 40′ and three popular designs:
The Classic Cape Cod comes standard with one doublewide door and two windows with shutters on one side of the shed. This is a popular design for the larger sized sheds.
The modified Cape Cod comes with a doublewide door and one window on the longer side of the shed and the second window on a different side of the shed. This design allows room for a larger doublewide door and a loft on the smaller sized sheds.
The New England Deluxe Cape Cod design has a popular craftsman feel with the wider trim around the doublewide doors, windows, and the corners of the shed. Shutters and transom windows can be added as upgrades.
Design Your Cape Cod