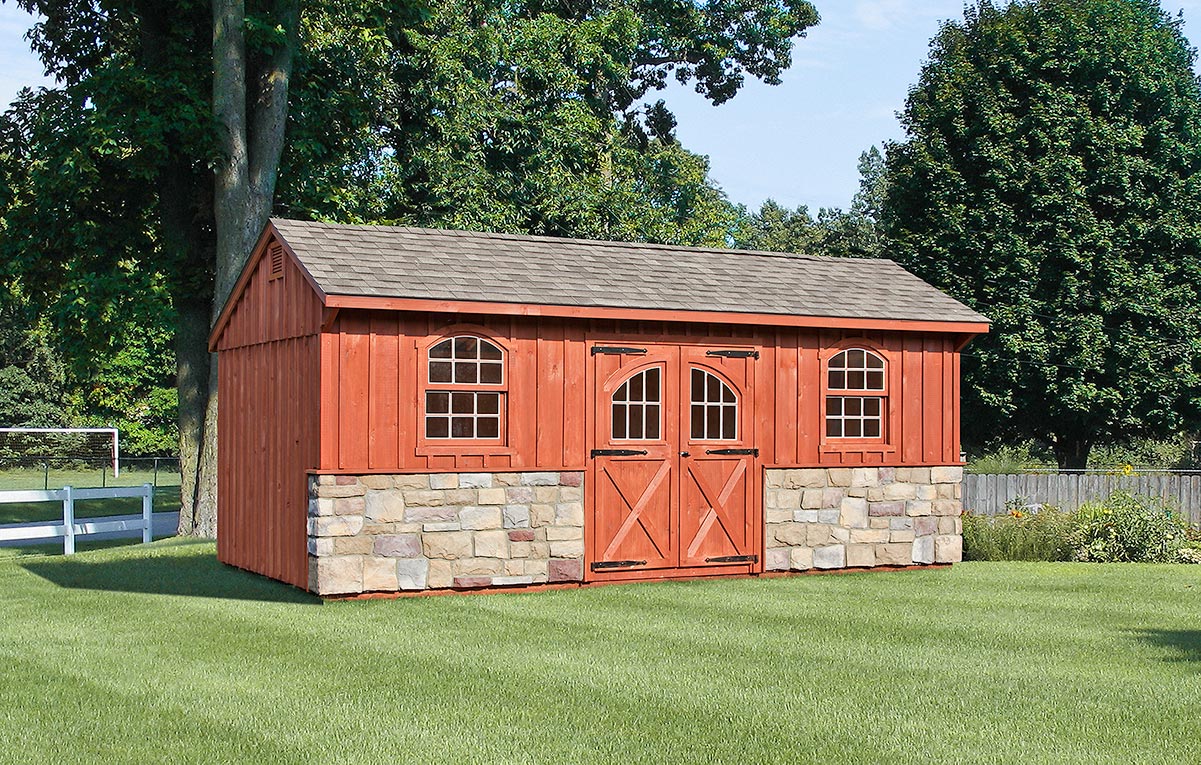 The Garden Collection offers sheds standard with Board and Batton siding in two unique designs. These sheds are for people looking for a high-end, top of the line product that sets them apart from the norm. Both designs are available in sizes ranging from 8'x8′ to 12′ x 40′ and come with 76″walls. Additional siding options, such as Heritage/Lap siding, Log Siding, and Cedar Siding are available as upgrades.
The Carriage House style dates back to the romantic era of horse drawn carriages. Similar to the Quaker style, the Carriage House has a 5/12″ roof pitch with an offset peak due to the 84″ front wall and a 72″ back wall. The Carriage House comes with double carriage doors, two arched windows, and a stone front exterior knee wall.
The Manor has a distinctive style of its own. It comes standard with a 7/12″ roof pitch, 77″ walls, and a 10″ overhang on all four sides. It also comes standard with a doublewide door and two windows.
Call 804-894-8095 for a quote